This post is sponsored and contains affiliate links. I will be compensated if you make a purchase after clicking on my links. (which means I will earn a small commission but it won't cost you a penny more)! Read my full disclosure policy.
Have you ever wondered how you can find the best deals and resources to prepare for back to school? This article is for parents, students and those returning from extended summer vacations-Back to work is here! If you are an educator, homeschool teacher, traveling evangelist, online blogger, whatever the nature of your job is we could all benefit from a guide to prepare for Back to School and Back to Work Vibe. In this article, I will share tips and tools to help you find just what you need this new season of the new school year ahead.
I still can't believe the last two weeks were filled with adventures in Niagara on the Lake and Toronto, Canada. Read and see pictures all about my experience here! Now that we are only days away from returning to the classroom as teachers and only a week away from entering into the classroom as students, having the right tools from the start can make all the difference. Back to School and even Back to Work has always been a fun time when you enjoy the people you go to school with and the nature of what you do challenges you to grow and improve your skills. Here are a list of suggestions to help you make the most of the opportunity before you.
1st things 1st-Get a Planner!
If you had a Back to School list, this is the first thing you need to plan for a successful year! In your Back to School bag you need a planner. There also some key tools and resources you will want to have in your bag alongside your planner which you can find here: http://bit.ly/BackToSchoolRecommendations
Plan out your 1st week wardrobe & take a trip to the Laundromat
When you take care of the small things then it is easier to tackle the greater things. As a busy worker and student, one less thing you need to worry about the better. Today I encourage you to take that one thing off your plate that you can control. Take that clothing you know you would like to wear to the Athens Commerce Laundromat so you can be ready to make your statement the 1st week of school and work! They even offer you a drop off laundry service for those busy days. They specialize in transforming laundry time into free time by offering a popular service such as washing and folding your laundry to meet your needs! Their typical turnaround time is less than 24 hours for an average load of laundry. If you need it the same day, simply drop off your laundry 8 ( they open at 8 ), and have it ready to pick up in a few hours ( they are open until 7pm, 7 days a week). Time is on your side again with your neatly packaged laundry ready to for and picked up!

See What Back to School events are local to your area
If you are looking for Back to School Supplies and ways to connect in your local community with others preparing for Back to School and Back to Work like you, going to a Back to School Community event or festival is the perfect place to make that connection. The old proverb says it takes a village to raise a child. Begin establishing your village in the form of community or take the time to nurture the one you are already a part of as you prepare to go back to school and/or Back to work.
It's amazing the difference it can make in a child's life to make the investment of time and resources during these poignant years of learning and growth. Even if you do not have a child of your own, we can remember at some point what it felt like to be a child. We were once children who knew what it felt like to get that new backpack or notebook and pen to start the new year off productively.
Create your list & Conquer
Lists are everything when you have the looming to-do's each day, personally I have found lists to be motivating and rewarding. It's not even about creating the list but checking that to do list off gives a sense of accomplishment as you realize you were able to complete what you set-out to do. Now, create that list you need for a successful school year and work season.
Get your home office or Study Space in Order
Is your space a reflection of you? Does it bring you joy and motivate you simply by being there? If not, now is the time to prepare your space to become a sanctuary to inspire you to do greater things. A sacred space where you can work diligently without distractions and study your way to success. Declutter little by little until you achieve the space you desire.
Let Us Know Your Thoughts
How are you preparing for Back to School and Back to Work this year? I would love to hear about them in the comments below!
Last Minute Travel – Travel with No Borders
Today, I hope this post reminds you and inspires you to spread the message that You Are Absolutely Radiant and there is nothing you put your mind to that you can't accomplish.
Get Productive and remain focused on the task at hand to celebrate the entrepreneur in your life.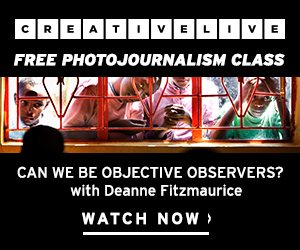 As you strive to create and share a most radiant message to the one you love, I hope you will find supporters who fiercely love celebrating each other.
We are encouraged and inspired when affirmations and our journey is shared and celebrated in community. Learn more about our Radiant Community and what great value this space can provide as I continue to share creative content curtailed to your needs.
It is my desire to continue adding value to your life and to inspire you to live a radiant life as a believer and creator. As a result here is a list of free classes available to you if you ever had an interest in learning a new craft or bettering a craft you already have:
Check Out CreativeLive's Free On-Air Classes
Access the world's best creative library anytime, all year with the Creator Pass!
Watch creative classes online from the world's top experts at CreativeLive.com
Get ready to take some notes by grabbing your Radiant Pearl crown pen and Traveler's Notebook so you don't forget anything and have all your Radiant thoughts in one pretty and convenient place.
As always, I am so delighted you are here and interested in becoming the Radiant Pearl you were created to be and join our sisters as we create, inspire and encourage each other in community. If you would like the details to become an official member for free or simply want reminders and access to continued freebies, subscribe below and PIN THIS POST for your future reference!