This post is sponsored and contains affiliate links. I will be compensated if you make a purchase after clicking on my links. (which means I will earn a small commission but it won't cost you a penny more)! Read my full disclosure policy.
Have you ever wondered how you can find the perfect gift for the budding or established entrepreneur? In this article, I will share tips to decide the next perfect gift to give that will make a lasting personal statement.
Finding the perfect gift for someone always seems like a daunting task to me. Finding something that is original, needed, and still fun to receive is way more difficult than it sounds! One thing that I frequently use to help me find a good gift is someone's career. There are some things that are necessary to have in certain careers that people just don't want to buy for themselves! Some of my favorite people to gift to are my friends who are entrepreneurs. If you are searching for the perfect gift for an entrepreneur, look no further – here are my favorite gift ideas!
A Quality Notebook
Entrepreneurs typically have one trait in common – they are good at coming up with new and creative ideas to implement and turn into a business. That is why a quality notebook is a great gift idea for new and old entrepreneurs alike. When an idea comes to them, it is important that they don't lose it! Having a notebook where they can write down the thoughts as soon as they arise will help to keep the ideas fresh and rolling in.
Portable Phone Charger
More than likely, if your friend or family member is an entrepreneur, they will be traveling a lot and working away from an outlet, so I love gifting portable chargers and power banks! This one is solar powered and it is supposed to be fast-charging, as well, which would be so nice just in case the battery power accidentally ran out while you were on the road.
A Plaque or A Custom Nameplate
Custom, handcrafted plaques and nameplates could be the perfect choice when it comes to giving a gift to the entrepreneur in your life. If you wanted to go even bigger than that, you could also do custom lettering as a gift, if they have a storefront. If they only have a home office, I would recommend the nameplate, or plaque, however. If this sounds like a great gift, you can find all that I mentioned above (custom-made plaques, lettering, and nameplates) from East Point Foundry, which is a local Atlanta-based company. East Point Foundry was established in 1948 and is headquartered in East Point, Georgia. Each item that you order from East Point Foundry is crafted 100% in-house and custom made. You have the option to choose many details such as borders, size, art, and layout, when it comes to their high-quality cast bronze and aluminum plaques and the same goes for their nameplates, as well. East Point Foundry has grown significantly over the years since Scott Livingston, the owner and president, acquired the foundry in 1997. East Point Foundry focuses on a commitment to excellence and is ready to help you create the perfect gift for your friends and family members. As an entrepreneur, you want to feel professional and official and a custom nameplate and plaque can help you achieve that easily.
Indoor Plant
One trait that all successful entrepreneurs must have is a strong work ethic. Often times, this means long hours hard at work inside a boring, cold office. Adding indoor plants to an office can make it seem more inviting, reduce stress, and can even improve the air quality! Brighten up your favorite entrepreneur's long and potentially boring day with an indoor plant. Some plants require more care than others, so make sure to get one with minimal care needs, or consult the friend to whom you are giving it to ensure that they are prepared to care for the plant. My personal favorite plant option, which requires low levels of light, is the Peace Lily.
Caffeine Box
This might seem like an option that's too obvious and impersonal, but gifting someone a coffee-related gift doesn't have to be boring and unoriginal. Rather than simply gifting a mug or a bag of coffee beans, put together a creative caffeine-related box full of goodies that will keep any entrepreneur up through even the longest hours. Choose a mug that is related to your friend's business or personal interests and a new and interesting type of coffee beans for them to try to keep the box exciting. Additionally, consider adding some small items like caffeine-infused chocolate (yes, this is a thing!) or even an inexpensive coffee bean grinder. These days, you can find caffeine in so many different products, so get creative! It is sure to be a gift that they will appreciate on long days.
Let Us Know Your Thoughts
Do you have any other gift ideas that I am missing? I would love to hear about them in the comments below!
Utilize tools that will enhance your quality of life and increase productivity in ways you did not know was possible.
I have another checklist and gift guide I would love to leave with you that I believe will help you if you are looking to see which gift may be the best fit for the entrepreneur you value.
Last Minute Travel – Travel with No Borders
Today, I hope this post reminds you and inspires you to spread the message that You Are Absolutely Radiant and there is nothing you put your mind to that you can't accomplish.
Get Productive and remain focused on the task at hand to celebrate the entrepreneur in your life.
Self-Care Checklist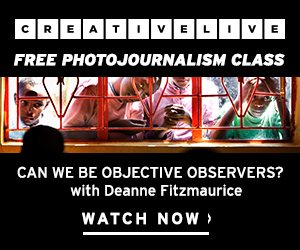 As you strive to create and share a most radiant message to the one you love, I hope you will find supporters who fiercely love celebrating each other.
We are encouraged and inspired when affirmations and our journey is shared and celebrated in community. Learn more about our Radiant Community and what great value this space can provide as I continue to share creative content curtailed to your needs.
It is my desire to continue adding value to your life and to inspire you to live a radiant life as a believer and creator. As a result here is a list of free classes available to you if you ever had an interest in learning a new craft or bettering a craft you already have:
Check Out CreativeLive's Free On-Air Classes
Access the world's best creative library anytime, all year with the Creator Pass!
Watch creative classes online from the world's top experts at CreativeLive.com
Get ready to take some notes by grabbing your Radiant Pearl crown pen and Traveler's Notebook so you don't forget anything and have all your Radiant thoughts in one pretty and convenient place.
As always, I am so delighted you are here and interested in becoming the Radiant Pearl you were created to be and join our sisters as we create, inspire and encourage each other in community. If you would like the details to become an official member for free or simply want reminders and access to continued freebies, subscribe below and PIN THIS POST for your future reference!