This post is sponsored and contains affiliate links. I will be compensated if you make a purchase after clicking on my links. (which means I will earn a small commission but it won't cost you a penny more)! Read my full disclosure policy.
Have you ever wondered how you can keep things simple in order to collect signatures on your forms when doing transactions online through your website? WPForms makes it quick and easy to create beautiful forms that allow you to collect signatures. In this article, I will share step by step how you can make life easier for you and your clients when collecting the signatures you need for your next project.
Some of you have asked how do I make a living online doing the things I love and am gifted to do? Well, today I want to share with you one of the 1st things you should consider if you are looking to earn online or to establish an online business as an entrepreneur or infopreneur. You have all the gifts you need inside of you to become profitable and successful it's just a matter of gaining the knowledge and inspiration you need to stir the gift that you attain.
Step 1: Create Your Signature Form
Before we create the service agreement page, let's create a signature form to get started. By collecting a digital signature on your website, you won't need to send the contract back and forth to your clients to get it signed.
In order to accept digital signatures on your site, the first thing you'll need to do is install and activate the WPForms plugin.
You'll also need to install the WordPress Features and Add on-Signature Add on so that users can submit digital signatures in WordPress as a part of the agreement. You can learn how to install and use the Signature Addon here.
After installing the plugin and the Signature Addon, you'll need to create a form. You can see the tutorial on creating a simple contact form to get started.
In the example below, we'll use the Blank Form template so we can create a WordPress contract agreement form from scratch.
Once in the Form Editor, you'll find the Signature form field under the Fancy Fields section.
Click the button to add it to your form, or drag and drop it where you want to place the field.
To make changes to the Signature form field, just click on it. Make sure to set the field as Required so that users can't submit your form unless they add a signature.
Once done, click on the Save button in the top-right corner.
Step 2: Configure Your Form's Settings
Before you add your form to your Service Agreement page, you should configure its settings.
There are many settings you can configure on a WordPress form:
If you've added a Subscribe checkbox to your service agreement form, you'll need to connect it to your preferred email marketing provider.
WPForms offers the following email service provider integrations:
Click the Save button every time you make a change to any of your form's settings.
Step 3: Create and Publish Your Service Agreement
Let's add the service agreement form to a WordPress page now.
Go to Pages » Add New to create a new page. Let's name our WordPress page Service Agreement and add the agreement text.
To add the service agreement form, click on the Add Block (+) icon. Now search for the WPForms block using the search box and click on it.
Next, select your service agreement form from the dropdown box to add it to your page.
Then, click on the Publish button so your service agreement appears on your website.
And there you have it! You now know how to create service agreements in WordPress with digital signatures.
So, what are you waiting for? Get started with the most powerful WordPress forms plugin today.
If you have any questions and need more guidance in setting up your WPForms or any other online business productivity questions, I'd be delighted to offer my services and time to help you realize your dreams and get your business started online.
Let Us Know Your Thoughts
How do you plan to use WordPress Forms for your next project? I would love to hear about them in the comments below!
Last Minute Travel – Travel with No Borders
Today, I hope this post reminds you and inspires you to spread the message that You Are Absolutely Radiant and there is nothing you put your mind to that you can't accomplish.
Get Productive and remain focused on the task at hand to celebrate the entrepreneur in your life.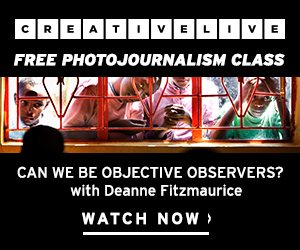 As you strive to create and share a most radiant message to the one you love, I hope you will find supporters who fiercely love celebrating each other.
We are encouraged and inspired when affirmations and our journey is shared and celebrated in community. Learn more about our Radiant Community and what great value this space can provide as I continue to share creative content curtailed to your needs.
It is my desire to continue adding value to your life and to inspire you to live a radiant life as a believer and creator. As a result here is a list of free classes available to you if you ever had an interest in learning a new craft or bettering a craft you already have:
Check Out CreativeLive's Free On-Air Classes
Watch creative classes online from the world's top experts at CreativeLive.com
Get ready to take some notes by grabbing your Radiant Pearl crown pen and Traveler's Notebook so you don't forget anything and have all your Radiant thoughts in one pretty and convenient place.
As always, I am so delighted you are here and interested in becoming the Radiant Pearl you were created to be and join our sisters as we create, inspire and encourage each other in community. If you would like the details to become an official member for free or simply want reminders and access to continued freebies, subscribe below and PIN THIS POST for your future reference!