This post is sponsored and contains affiliate links. I will be compensated if you make a purchase after clicking on my links. (which means I will earn a small commission but it won't cost you a penny more)! Read my full disclosure policy.
Have you ever wondered how you can be more productive and achieve progress not perfection through automation? In this article, I will share tips to achieve the things you always hoped you would as a blogger, influencer and entrepreneur.
The end of this month will mark only five months since I decided to take blogging and writing articles seriously as an artist, marketer and creative journalist. I have designed and written articles for my own blog and others for years now, but this year after building relationships with very successful bloggers and content creators over the holidays I decided it was time to take this line of work seriously.
Do you want to know how I have been able to remain consistent and produce quality creative content weekly since I began this journey? Bear in mind, I was able to remain consistent while serving as a foreign exchange student coordinator, hosting as a host mom, traveling and ministering as a recording artist, running a stylist business, consulting and designing as a contract project coordinator and digital marketer.
I simply refused to make excuses come in the way of productivity. Not even the flooding that led to the necessary remodeling and de-cluttering of my home.
In the digital world, we know how important it is to establish and maintain an email list but how in the world do we keep up with all the things, not to mention posting and engaging on social media (FB, IG, Twitter, Stories…) There is so much to do and the same amount of time each and every day to get it all done.
Producing Non-stop can get tiring as listed above but productivity tools certainly make the difference!
Here are some of the tools I utilize and recommend to boost your productivity:
Tools Perfect for Business Owners
Considering Podcasting & Online Marketing?
Blubrry– Use the code: RPLLive for (1) one month of free service, hosting or statistics with this Podcast Hosting Platform. If you even thought of starting a Podcast and want to integrate the most robust customizable and SEO friendly site, WordPress this is the perfect Podcast hosting platform I use and highly recommend.
Buzzsprout– Makes it easy to get your podcast on multiple platforms seamlessly. Sponsorship, Affiliate marketing and statistics to celebrate milestones as a show is a highlight of this platform.
Following this link let's Buzzsprout know we sent you, gets you a $20 Amazon gift card if you sign up for a paid plan, and helps support our show.
We use Buzzsprout for our business podcast and love the features and partnerships we have established through this host.
Start with some gear that you already have, and a quiet space.
If you want to upgrade, Buzzsprout has tons of guides to help you find the right equipment at the right price.
Buzzsprout gets your show listed in every major podcast platform.
You'll get a great looking podcast website, audio players that you can drop into other websites, detailed analytics to see how people are listening, tools to promote your episodes, and more.
Podcasting isn't hard when you have the right partners.
The team at Buzzsprout is passionate about helping you succeed.
Join over a hundred thousand podcasters already using Buzzsprout to get their message out to the world.
Dubsado– My Client Relationship Management System for proposals, contracts, invoicing, correspondence, files and more streamlined. Get 20% off your 1st month or year with my link.
Ecamm Live-For Mac Users, an innovative effective way to go live on all your social media outlets independently or simultaneously. You can also schedule your lives, create a countdown and build excitement while incorporating cool graphics, branding and overlays to further promote, protect and market your business. If you are keeping up with the highly effective marketing trends and predictions, you know video marketing is the most effective way to get your message out to the Public and this platform will keep you ahead and ready for major growth in the online space.
BC-Stack-Sign up as an Affiliate and share the best deals in certain niches (Blogging, Podcast, Digital Marketing, etc.) These bundles are packed with incredible value.
Bomb Bomb- Video Email and Tracking for your emails, campaigns with group coaching options available.
Does Planning in Advance & Automation really work?
Now the big question everyone is asking. Does planning in advance and automation actually work? Automation is a time saving tool that we as entrepreneurs and larger companies can use to help decrease cost in certain areas and most importantly, increase productivity. I currently use a bot for our sites and automation for forms and project management through ClickUp.
Then, there are tools that gives further options to automate if you utilize Google Forms and other platforms to collect information and grow your business as a marketer.
Why do you need to be producing consistently anyway?
Automation tools are perfect for the ever growing and busy business owner or administrative professional who would like to free up their time to do the things they love. Can you believe you can schedule your posts in advance through Tailwind to get back to doing the things you enjoy doing that need your focused effort to be completed.
The time has come.
Productive business leaders and Entrepreneurs realize the difference utilizing a productivity tool like this and many others as listed above can do to free up their time to do the higher level things that will produce results that no bot can do. Envisioning the next service or product your business can offer to grow your brand and business can only be done by you as the mastermind behind the business.

Keep these factors in mind as you choose the best way to automate and grow.
Utilize tools that will enhance your quality of life and increase productivity in ways you did not know was possible.
Let Us Know Your Thoughts
Have you ever thought of using automated systems to increase productivity? If so, which ones are currently using or would like to utilize after reading this article and gathering your research?
I have another checklist and guide I would love to leave with you that I believe will help you if you are looking to see which systems may be the best fit for you.
Take The Quiz
Take the quiz poll below to see if automation is right for you. Also, here is a direct link to My Resource Library if you are a blogger boss or influencer looking for ways to build your revenue through affiliate marketing.
[streamquiz id="2″]
Today, I hope this post reminds you and inspires you to spread the message that You Are Absolutely Radiant and there is nothing you put your mind to that you can't accomplish.
How are you achieving progress in your endeavor as an Entrepreneur, not perfection?
Get Productive and remain focused on the task at hand to celebrate the graduate in your life.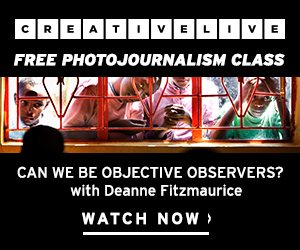 As you strive to create and share a most radiant message to the one you love, I hope you will find supporters who fiercely love celebrating each other.
We are encouraged and inspired when affirmations and our journey is shared and celebrated in community. Learn more about our Radiant Community and what great value this space can provide as I continue to share creative content curtailed to your needs.
It is my desire to continue adding value to your life and to inspire you to live a radiant life as a believer and creator. As a result here is a list of free classes available to you if you ever had an interest in learning a new craft or bettering a craft you already have:
Check Out CreativeLive's Free On-Air Classes
Access the world's best creative library anytime, all year with the Creator Pass!
Watch creative classes online from the world's top experts at CreativeLive.com
Get ready to take some notes by grabbing your Radiant Pearl crown pen and Traveler's Notebook so you don't forget anything and have all your Radiant thoughts in one pretty and convenient place.
As always, I am so delighted you are here and interested in becoming the Radiant Pearl you were created to be and join our sisters as we create, inspire and encourage each other in community. If you would like the details to become an official member for free or simply want reminders and access to continued freebies, subscribe below and PIN THIS POST for your future reference!