Have you ever considered taking a trip to Niagara Falls or the Beautiful countryside of Canada where "When Calls the Heart" was filmed? If so, I hope this indepth look at Niagara on the Lake-A popular destination and tourist attraction through pictures will inspire you to book that trip or plan to make it happen. The best season to make the adventure is now as these sites are attractive all year round.
Some of us choose to vacation on the Terrains of the mountains or on the beachside overlooking ocean waves. What is your favorite kind of vacation? Whatever your preference is today, I would like to turn your attention to a vacation spot worth considering: Niagara Falls and Canada's beloved city of winerys and beauty: Niagara on the Lakes.
Lucky for me, with only 2 weeks until it was time for teachers to return back to school, my mom asked me to accompany her to Niagara on the Lake while we were on our way to visit my grandmother who resides in Ontario, Canada. To my adventurous heart surprise, I would find this trip to be a blessing in more ways than one. I'm so glad you stopped by so I could share with you the one of many blessings that took place in this season of life.
Here's to living your best life through pictures!
1st things 1st: Location is everything!
Let's talk about the accommodations. There are so many beautiful places you can choose to stay at while on your visit to Niagara Falls. One such place is the Prince of Wales or the ever so familiar yet exquisite: Country Inn and Suites
After our adventures each day in town, we were grateful to return to a most comfortable and spacious hotel accommodation. Retro yet reserved, we loved the ambience provided by the hotel highly rated in this area.
1st stop: The smallest Chapel in the World
On our way to the historic town square of Niagara on the Lakes, imagine our surprise when our lovely uber driver (who is now my Facebook friend) shared "The smallest chapel in the world" is just a mile up the road and would be a worthwhile attraction to stop for. You certainly did not have to tell me twice since I am a pew baby who loves all things church.
Niagara Day Tour describes this beautiful site as a roadside house of worship. The Living Water Wayside Chapel is situated on the Niagara River close to Niagara-on-the-lake. This chapel is famous for being the Guinness Book of World Records holder for the smallest chapel in the world. With seating for only 6 people inside and having to duck your head as you enter it is indeed a remarkable sight to behold.
Where you Eat Matters!
Needless to say, in this popular touristy town you will have no shortage of places to eat. From Seafood, to Italian to ice cream and pastries of every kind there was something for everyone.
While Niagara in the Lake boasts many fine and fun cuisines, you will want to also check out recommended eats where the locals and the occasional driver might share to checkout while there.
Let Us Know Your Thoughts
Have you ever visited or considered visiting Niagara Falls or Niagara on The Lake? If so, would love to hear your thoughts & highlights in the comments below!
Last Minute Travel – Travel with No Borders
Today, I hope this post reminds you and inspires you to spread the message that You Are Absolutely Radiant and there is nothing you put your mind to that you can't accomplish.
Get Productive and remain focused on the task at hand to celebrate the entrepreneur in your life.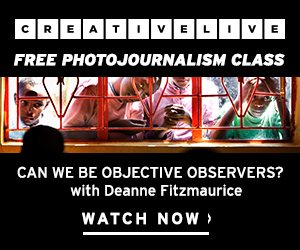 As you strive to create and share a most radiant message to the one you love, I hope you will find supporters who fiercely love celebrating each other.
We are encouraged and inspired when affirmations and our journey is shared and celebrated in community. Learn more about our Radiant Community and what great value this space can provide as I continue to share creative content curtailed to your needs.
It is my desire to continue adding value to your life and to inspire you to live a radiant life as a believer and creator. As a result here is a list of free classes available to you if you ever had an interest in learning a new craft or bettering a craft you already have:
Check Out CreativeLive's Free On-Air Classes
Watch creative classes online from the world's top experts at CreativeLive.com
Get ready to take some notes by grabbing your Radiant Pearl crown pen and Traveler's Notebook so you don't forget anything and have all your Radiant thoughts in one pretty and convenient place.
As always, I am so delighted you are here and interested in becoming the Radiant Pearl you were created to be and join our sisters as we create, inspire and encourage each other in community. If you would like the details to become an official member for free or simply want reminders and access to continued freebies, subscribe below and PIN THIS POST for your future reference!