This post is sponsored and contains affiliate links. I will be compensated if you make a purchase after clicking on my links. (which means I will earn a small commission but it won't cost you a penny more)! Read my full disclosure policy.
It might still feel hot outside to you, but the mornings and evenings are becoming cooler and I can just smell fall weather sitting right around the corner. With cooler weather quickly approaching, this also means that the holidays are quickly approaching and to be completely honest with you, it is my favorite season for one reason: family time.

Family time is truly a gift and if you have the ability to gather your entire family together and make memories during the holiday season, you need to count your blessings because a lot of people do not get that opportunity and would do anything to have it.

When you do get to spend time with your family, enjoy the gift of time that you have and put your phone down, work to create those memories, and enjoy the little things. Here are a few tips and tricks to make the most of the time that you will get with your family:

Shop In Advance
Since the title of this blog post has the word "gift" in it, I want to address that subject a bit. When you are shopping for actual gifts for the holidays, do it ahead of time so that you are not scrambling at the last minute. This allows you to really focus on the gift of spending time with your family once the holidays roll around and not on the copious amounts of people that are standing in line with you at Sephora or TJMaxx.

Find Extra Ways To Acquire Funds
This is the same idea as shopping in advance. You do not want to be stuck working many hours when you could be spending that time with your family, so instead, find extra ways to acquire funds so that you can give gifts and do fun family activities that might cost a bit of extra money. Luckily, local Atlanta-based company, Prestamos Por Oro can help you with that. Prestamos Por Oro is based in Buckhead and provides low-interest collateral loans. These loans are short-term (typically) and they allow you to get your cash on the same day – you only need your item and your credentials (from any country). Their experienced team is there to help you get the most money for your items, so you do not have to worry. Prestamos Por Oro says that pawn loans are very useful to people who have a need to solve a financial problem. Check out their frequently asked questions page if you would like more information!

Family Traditions
As families evolve and change, the traditions that they have created as family from childhood once again become necessities, like they were when you were a child, as they assume new meaning in the context of our need to communicate and understand our loved ones. The holidays give us a fantastic reminder that we need to connect and spend time with our families.

Because of this, I believe it's very important to pass the torch on to the next generation and teach our children and our children's children about family traditions because as kids, it will be important to them, and the same goes for when they become adults. Passing on tradition imparts a sense of continuity, bonding, and most importantly, love. Family traditions can help instill social values and can contribute to creating close family ties, which is very important, but it is up to every single one of us to keep the traditions going. If they have been lost over the years, create your own, or start the old ones back up again! It is never too late.

Create A Calendar
If you are doing it right, you probably have a whole calendar worth of things to do and people to see. Create a physical calendar, you can even print one from this site and our Resource Library so that you can stay organized and do not have to stress about when things are.

Have Fun!
Last but not least, remember to have fun! Spending time with your family is truly a gift, like I mentioned above, and it all boils down to having a good time and making memories. Do the things you love to do no matter if that is sitting in your pj's and watching movies, or going out and looking at all of the beautiful lights and make sure to soak in all of the moments with your family!
Let Us Know Your Thoughts
Do you have any other ideas that I am missing when it comes to the gift of spending time with gamily? I would love to hear about them in the comments below!
Utilize tools that will enhance your quality of life and increase productivity in ways you did not know was possible.
I have another checklist and guide I would love to leave with you that I believe will help you if you are looking to see which gift may be the best fit for the entrepreneur you value.
Last Minute Travel – Travel with No Borders
Today, I hope this post reminds you and inspires you to spread the message that You Are Absolutely Radiant and there is nothing you put your mind to that you can't accomplish.
Get Productive and remain focused on the task at hand to celebrate the entrepreneur in your life.
Self-Care Checklist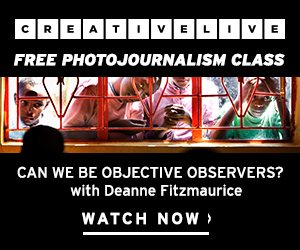 As you strive to create and share a most radiant message to the one you love, I hope you will find supporters who fiercely love celebrating each other.
We are encouraged and inspired when affirmations and our journey is shared and celebrated in community. Learn more about our Radiant Community and what great value this space can provide as I continue to share creative content curtailed to your needs.
It is my desire to continue adding value to your life and to inspire you to live a radiant life as a believer and creator. As a result here is a list of free classes available to you if you ever had an interest in learning a new craft or bettering a craft you already have:
Check Out CreativeLive's Free On-Air Classes
Access the world's best creative library anytime, all year with the Creator Pass!
Watch creative classes online from the world's top experts at CreativeLive.com
Get ready to take some notes by grabbing your Radiant Pearl crown pen and Traveler's Notebook so you don't forget anything and have all your Radiant thoughts in one pretty and convenient place.
As always, I am so delighted you are here and interested in becoming the Radiant Pearl you were created to be and join our sisters as we create, inspire and encourage each other in community. If you would like the details to become an official member for free or simply want reminders and access to continued freebies, subscribe below and PIN THIS POST for your future reference!