This post is sponsored and contains affiliate links. I will be compensated if you make a purchase after clicking on my links. (which means I will earn a small commission but it won't cost you a penny more)! Read my full disclosure policy.
I love to throw a good party, but over the years, I have noticed that not everyone knows the ins and outs when it comes to throwing a good party and being the perfect party host. Because of that, I wanted to write an article about it with the hopes of others reading this and wanting to become a better party host. With all of the upcoming holidays, I am sure that you and/or your friends are planning to throw at least one party, so read up and learn how you can be the perfect party host this upcoming season:
Create Your Guest List Intentionally
First thing is first – you need to create an invitation list and you need to think long and hard about this list. The people you invite to any get together or party will make or break your event, so always think carefully about who you invite, before you invite them. Is it a family event? Are kids invited? Does everyone get along? These are just a couple of the questions you should ask yourself before creating the invitation list.
Chicago Tribune says, "For large events like weddings, some planners recommend using "A" and "B" lists. Send invitations six to eight weeks ahead to your A list, explained Jodi R.R. Smith, author of "The Etiquette Book: A Complete Guide to Modern Manners" (Sterling). As regrets roll in, send invites to your B list four to six weeks ahead.
But others warn this system can cause resentment when any guests learn of their B-list status. Instead, consider "save-the-date" cards to whittle out-of-towners from your list. "Before they get the invitations, they'll tell you if none of them is coming or if they're making it a big reunion," said Danielle Couick, a Columbia, Md., event planner and spokeswoman for the National Association for Catering and Events."

Although a pool party is typically a smaller event, you can still use this mindset and use people from list B when people from list A send in regrets.
Provide Food + Drinks
Food and drinks might even be more important than your guest list because it really has the potential to make or break a party. When you are planning out your food and drinks, consider the type of party you are having and the people attending. Are there a lot of kids? Maybe provide some kid-friendly snacks. Are there people coming with food allergies? You should probably avoid those. If the party is out in the summer heat, I would recommend finding foods that can help your guests stay hydrated such as watermelon and other fruit options. Is it a movie party? Maybe add some fun candy or popcorn "treat bags" in the mix. The options are endless!
Music and Decorations
Music is essential and a few decorations here and there never hurt anyone. Choose your music based on your crowd and based on the time of the day. I always recommend making a playlist before the big day so that you do not have to worry about it on the day of. When it comes to decorations, you do not have to go overboard. Just a few touches here and there to let your guests know that you are ready to have a good time!
Entertainment
Last but not least, you should definitely add in some entertainment. This also depends on the type of party you are having, but one of my favorite options to have on-hand is plenty of games such as board games, card games, and even a pool table! Absolute Billiard Services might be your answer if you do not have a pool table. They are a full-service billiard company located in Georgia and they focus on "providing master-quality work matched with exceptional customer service." They move, recover, assemble, disassemble, calibrate, and repair all makes and models of pool tables including antiques.

Now, you might be wondering why they are the answer to your problem. Well, in addition to the above services that Absolute Billiard Services offers, they also offer pool table rentals. Currently, a lot of their pool table rentals go to movie sets, which I think is pretty cool, but they are available for special events, as well, which would be perfect for a party! Over the years, they have become as Atlanta's billiard company for residential, commercial, moving, and services. So, if you already have a pool table and need moving services, or if you want to purchase or rent a pool table in the Atlanta area, give them a call!
Let Us Know Your Thoughts
The above tips are just a few ways that you can be the perfect party host. Do you have any other ideas? I'd love to hear them!
Utilize tools that will enhance your quality of life and increase productivity in ways you did not know was possible.
I have another checklist and guide I would love to leave with you that I believe will help you if you are looking to see which gift may be the best fit for the entrepreneur you value.
Last Minute Travel – Travel with No Borders
Today, I hope this post reminds you and inspires you to spread the message that You Are Absolutely Radiant and there is nothing you put your mind to that you can't accomplish.
Get Productive and remain focused on the task at hand to celebrate the entrepreneur in your life.
Self-Care Checklist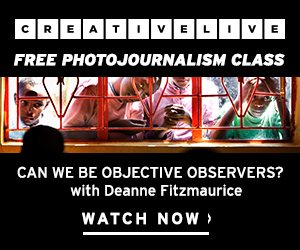 As you strive to create and share a most radiant message to the one you love, I hope you will find supporters who fiercely love celebrating each other.
We are encouraged and inspired when affirmations and our journey is shared and celebrated in community. Learn more about our Radiant Community and what great value this space can provide as I continue to share creative content curtailed to your needs.
It is my desire to continue adding value to your life and to inspire you to live a radiant life as a believer and creator. As a result here is a list of free classes available to you if you ever had an interest in learning a new craft or bettering a craft you already have:
Check Out CreativeLive's Free On-Air Classes
Access the world's best creative library anytime, all year with the Creator Pass!
Watch creative classes online from the world's top experts at CreativeLive.com
Get ready to take some notes by grabbing your Radiant Pearl crown pen and Traveler's Notebook so you don't forget anything and have all your Radiant thoughts in one pretty and convenient place.
As always, I am so delighted you are here and interested in becoming the Radiant Pearl you were created to be and join our sisters as we create, inspire and encourage each other in community. If you would like the details to become an official member for free or simply want reminders and access to continued freebies, subscribe below and PIN THIS POST for your future reference!