This post is sponsored and contains affiliate links. I will be compensated if you make a purchase after clicking on my links. (which means I will earn a small commission but it won't cost you a penny more)! Read my full disclosure policy.
It is back to school for most of the kids around here, so now is the time to start thinking about the upcoming photos. While you can just wing it at the last minute, I always prefer to be prepared, to make the most of those photos. I mean, if you are going to spend money on purchasing those little images, why not look picture perfect? Here are a few tips on how to be picture ready for your child's school photos:
Practice Smiling
One thing that a lot of kids struggle with is their smile. A lot of the time, I will see school photos and they are so goofy! While this is not necessarily a bad thing, if you do want a picture of them actually smiling, a good tip might be to practice. As they say, practice makes perfect and hopefully, if you snap a few pictures at home to get your kids used to the camera (if they are not already used to it), then you will end up with some fantastic pictures of your children smiling. Let's hope, at least!
Don't Make Huge Changes To Their Looks
Your kids might be tempted to get a drastic new "do" the day before the photo shoot, but I highly recommend that you make them hold off on any major changes to their natural, everyday look until after they have had their pictures taken for the yearbook. A few things to consider other than the crazy hair cuts would be trying out a new face wash or acne cream (depending on the age, of course — the issue with this is that it could make their faces look red), putting on "picture makeup," or changing their clothes up too much.
Play Up The Colors
When it comes to colors, while you do not want anything too crazy and out there, definitely take advantage of the beautiful colors that compliment their skin tones and eye colors. When it comes to darker colors, Our Everyday Life says, "Medium-to-dark shades of blue, burgundy, purple, orange and green look good in professional pictures, as these colors won't blend into your skin and will highlight your face. When choosing a top, consider your coloring. If you have a warm skin tone (yellow or olive undertones), a warm shade like orange or red is a smart choice. People with cool coloring (pink undertones) will be complemented in clothing from the cool end of the spectrum, like turquoise or emerald-green." For patterned vs. solid colors, she says, "The objective of a school picture is to showcase students looking their best, not to draw attention to a crazy shirt. It's best, therefore, to avoid patterns like checks, polka-dots and florals, and instead keep the top in one uniform color. While a color-blocked shirt doesn't have the distracting element of a tiny print, it can break up the visual line. Additionally, shirts with words or visible logos are also not an ideal choice. Stick to solid-colored tops that best complement your coloring, and you'll have a yearbook look that will stand the test of time."
Get Their Teeth Cleaned
Oral care for children is extremely important, but getting them done before their photo shoot can definitely prove to be beneficial as well because if they have any stains on their teeth at all, they can hopefully be removed. In the Atlanta area, there is a great, gentle dentist that I have heard of named Dr. Gary Simms with Metro Decatur Dental Group PC. If your child needs orthodontic care, even better! Metro Decatur Dental Group PC is a premier orthodontic practice in Decatur, Georgia. They offer their patients the latest in orthodontic technology from diagnostics to treatment, which ensures that their patients receive the most efficient and effective care. Dr. Simms, DDS is a fully licensed and insured dentist that has been practicing since 1991. Over the years, he has built an unbreakable reputation within the dentistry world and he strives to make each orthodontic experience as comfortable as possible. When you visit Metro Decatur Dental Group PC, you are more than just a patient, you are a family, so if you need a personalized and comprehensive treatment plan for your kids or teens (or even yourself), feel free to reach out to them!
Remind Them That They Are Beautiful
Last but not least, remind them that they are beautiful and/or handsome. Taking school photos can be nerve wracking, so just remind them that they are killing it each and everyday and no matter what, the pictures will be great!
Let Us Know Your Thoughts
Do you have any other ideas that I am missing when it comes to preparing for school photos? I would love to hear about them in the comments below!
Utilize tools that will enhance your quality of life and increase productivity in ways you did not know was possible.
I have another checklist and guide I would love to leave with you that I believe will help you if you are looking to see which gift may be the best fit for the entrepreneur you value.
Last Minute Travel – Travel with No Borders
Today, I hope this post reminds you and inspires you to spread the message that You Are Absolutely Radiant and there is nothing you put your mind to that you can't accomplish.
Get Productive and remain focused on the task at hand to celebrate the entrepreneur in your life.
Self-Care Checklist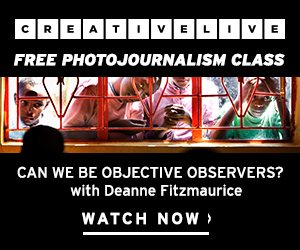 As you strive to create and share a most radiant message to the one you love, I hope you will find supporters who fiercely love celebrating each other.
We are encouraged and inspired when affirmations and our journey is shared and celebrated in community. Learn more about our Radiant Community and what great value this space can provide as I continue to share creative content curtailed to your needs.
It is my desire to continue adding value to your life and to inspire you to live a radiant life as a believer and creator. As a result here is a list of free classes available to you if you ever had an interest in learning a new craft or bettering a craft you already have:
Check Out CreativeLive's Free On-Air Classes
Access the world's best creative library anytime, all year with the Creator Pass!
Watch creative classes online from the world's top experts at CreativeLive.com
Get ready to take some notes by grabbing your Radiant Pearl crown pen and Traveler's Notebook so you don't forget anything and have all your Radiant thoughts in one pretty and convenient place.
As always, I am so delighted you are here and interested in becoming the Radiant Pearl you were created to be and join our sisters as we create, inspire and encourage each other in community. If you would like the details to become an official member for free or simply want reminders and access to continued freebies, subscribe below and PIN THIS POST for your future reference!