Imagine sitting in a sea of graduates and realizing:⁣⁣
?All your years of diligence, ⁣⁣
?late night studying, turning in papers after pulling all-nighters, ⁣⁣
?facilitating small group discussions, ⁣⁣
?intentional participation in extracurricular activities, ⁣⁣
?networking, ⁣⁣
?volunteering, ⁣⁣
?giving time to work study programs just to be able to stay afloat led to this moment. ⁣⁣
A moment when you could walk across the stage and hold the degree you have worked so hard to earn. A matter of fact, you have cried countless tears and have wondered at different moments of your matriculation if you were going to make it, but you did. Against all odds, you will grab a hold of that degree/certificate you have worked so hard for today.
Now, with your whole life ahead of you and no specific job offer on the horizon, you still believe your future is bright and you just know at this very moment it was worth it after all. You don't even give thought to how you will pay off the student loan debt you currently have, but you just know where there is a will, there is a way or so you have embraced all these years.
If you can relate to or imagine what I have described above, there is much hope on the horizon. And if you were a Morehouse graduate on May, 19, 2019, you let out a big sigh of relief mixed with grandiose emotions to match the grand plans you have. Why? because you heard directly from your Billionaire commencement speaker a news that would make your graduation a more grand time of celebration! Yes! Your recent accomplishment is worth celebrating! But also a generous, diligent philanthropist who could very well be your dad and you someday, saw it in his heart to give you a most generous break and boost in this world by paying off your debt!
You walk away with the re-assurance as a Black man in America that there are people who look like you lifting you up to soar higher than you could have imagined. The rewards of your sacrifice goes further and deeper than a piece of paper and mounting debt. You are encouraged to dream and go further than your ancestors ever imagined possible.
This amazing news and memorable commencement took place while I was in church listening to an empowering teaching on the importance of lifting the ladder as a leader in ministry and a powerful sermon on believing in miracles with taking it a step further to believe you are a miracle! How very fitting for all the amazing things that took place on 05/19/19. A day certainly worth noting! I rejoice with my Morehouse brothers, especially as an HBCU Spelman College graduate where we are taught"To Whom much is given, much is required"
I believe these statements for myself and my family and even for you today, as you were brought here to be encouraged, to dream bigger and envision greater for you and your family. This, I believe is also the perfect time to think about the ways you can impact a soul for eternity with your generous investment of time, money or other valuable resources you are able to give to uplift the upcoming generation behind you.
You do not have to be a Billionaire CEO like Robert Smith who pledged to pay off the $40 million combined student loan debt (Read more from Forbes here) of this year's graduation class, but this amazing act furthers the conversation of what each of us can do to pay it forward. Even when we don't have much, there is something each of us can do.
If you have not already done so, I want to encourage you to take the time to note what you envision yourself doing to make a difference and then use this recent breaking news to inspire you to craft a plan to get on track and pay off your debts so you can be better positioned to help someone else in need. I know personally, that is and has always been my heart's desire.
To go and grow my skills and God-given gifts so that it will bless those in my sphere of influence. There is so much more we can do with what we have before us now. Then the door will eventually open when you are ready, to step through to the other side as a Radiant pearl, exquisite gem who went through the metaphorical fire. The obstacles and process you may have had to face could be the shame and disappointment of failure, but you can get back up again and become fearless.
Here is a recent post I was inspired to make featuring gifts commissioned for mothers in my most recent tribute leading up to Mother's Day.
There is nothing more re-assuring and fitting for a recent graduate than for them to be reminded how valued and radiant they are. The graduate has worked hard to accomplish their current milestone. From grade school, to high school, to college, to professional certification, whatever the case is, the determination and time it took to accomplish that goal is worth celebrating.
If you are subscriber or have followed this blog for any period of time, you know I work with local and foreign exchange students as a coordinator. While High school graduations draw close next week into the end of May and some of my students prepare to return to their home countries as early as this week, my husband and I made it a priority to celebrate them. The students we have been working with these past nine months and the host families who have sacrificed and invested time, resources and so much more to these students are much deserving of honor. Living and attending High School in the United States is not as easy as the media would project, but each of these students had an experience of a lifetime.
Here are some of the gifts created with love and personalized by hand alongside my cricut maker to present on our final day out as a group exploring some of the highlights in Atlanta (Stay tuned for a dedicated post on Things To Do in Atlanta as the Summer draws near).
Today, I hope this post reminds you and inspires you to spread the message that You Are Absolutely Radiant.
Here is a fun little video I made for my mom a few birthdays ago, when I was not all too keen on YouTube but shared all the grand things and adventures with my mom on Facebook. Oh the memories! I am my mom's 1st child, but when I am with my mom I can be like a child again, nurtured to dream and be all I am called to be.
Here are some relevant scriptures that should further inspire your special graduate:
"For I know the plans I have for you, declares the Lord, plans to prosper you and not to harm you, plans to give you hope and a future." ~Jeremiah 29:11
This post contains affiliate links and I will be compensated if you make a purchase after clicking on my links. (which means I will earn a small commission but it won't cost you a penny more)! Read my full disclosure policy.
Here are a list of gift ideas to consider as you prepare for your next graduation party or gathering:
Give the Gift of Cash! 😉
Set Up a Fund towards a specific purpose or passion for the graduate.
Personalize a Custom Journal to record the new journey ahead
Add a "You Are Radiant" Pen to her journaling
Get Productive and remain focused on the task at hand to celebrate the graduate in your life.
In the past I have created personalized roses framed as a DIY Keepsake as shared in our last communication and on the blog. Last month I created DIY TN Inserts that led to a bulk Mother's Day order. If you would like to make your own inserts from the tutorial simply visit this post.
Below you will find some resources I recommend from various places to create a thoughtful gift or secure one that will warm the heart of your recipient.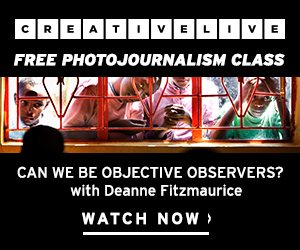 As you strive to create and share a most radiant message to the one you love, I hope you will find supporters who fiercely love celebrating each other.
We are encouraged and inspired when affirmations and our journey is shared and celebrated in community. Learn more about our Radiant Community and what great value this space can provide as I continue to share creative content curtailed to your needs.
It is my desire to continue adding value to your life and to inspire you to live a radiant life as a believer and creator. As a result here is a list of free classes available to you if you ever had an interest in learning a new craft or bettering a craft you already have:
Check Out CreativeLive's Free On-Air Classes
Access the world's best creative library anytime, all year with the Creator Pass!
Watch creative classes online from the world's top experts at CreativeLive.com
Get ready to take some notes by grabbing your Radiant Pearl crown pen and Traveler's Notebook so you don't forget anything and have all your Radiant thoughts in one pretty and convenient place.
As always, I am so delighted you are here and interested in becoming the Radiant Pearl you were created to be and join our sisters as we create, inspire and encourage each other in community. If you would like the details to become an official member for free or simply want reminders and access to continued freebies, subscribe below and PIN THIS POST for your future reference!
RSVP HERE for the next Live event! So you won't miss the opportunity to create, get your home/space in order and ask questions as we intentionally and purposefully delve deeper in The Word and prepare our hearts for continued art.
Checklist