Would you like to know how to make a small paper flower for your next DIY project? Well, you've come to the right place!
Whether it is a Shadow Box sign for your home, a personalized gift for a friend or your mother ( Believe it or not, after Easter, the countdown to Mother's Day will be right around the corner~so here's to getting a jumpstart!)

As a special treat to help you utilize the rolled paper templates now available in the free Resource Library I plan to go live for creative sessions in community! You may Join me live here and be sure to subscribe here and in the Facebook messenger of our page so you don't miss when I go live so we can create together. Until then, I encourage you to check out the tutorial prepared for you below on the YouTube Channel.
After creating the Shadow Box with rolled paper flowers a few posts ago, I received an overwhelming interest and request for a tutorial to create DIY projects that would include these beautiful flowers. However, I wanted to take it a step further and add 5 other flower and rose designs you can use for your next creative project. This is such a fun and simple way to make your creations beautiful and perfect for the spring!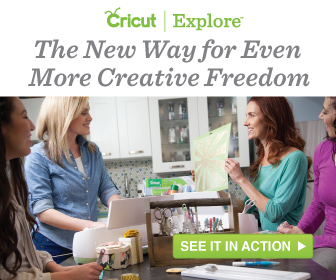 The full tutorial step-by-step video tutorial can be found now on the
Facebook page & YouTube channel.
So let me show you how to create your own rolled paper flowers by hand or you can use your Cricut to make your DIY Shadow Box Keepsake! This post contains some affiliate links for your convenience (which means if you make a purchase after clicking a link I will earn a small commission but it won't cost you a penny more)! Read my full disclosure policy.
To replicate this project and to make your own rolled paper flower project, download the free printable printable or svg file here. Directly below you will find a list materials I used to create the shadow box gift in this post and video tutorial.
List of Materials:
*Recollections Cardstock Paper, 8 1/2″ x 11″ Punch Florals- https://amzn.to/2Wg43cY
*White Shadow Box Frame-https://amzn.to/2OjDsJn
*Teal Vinyl for Personalization-https://amzn.to/2JvZBoZ
*Quilling Tool-https://amzn.to/2Ft26TI
As always, I am so delighted you are interested in our Radiant Pearl Tribe, where we create, inspire and encourage each other in community. If you would like the details to become an official member for free or simply want reminders and access to continued freebies, subscribe below and PIN THIS POST for your future reference!
RSVP HERE for the next Live event! So you won't miss the opportunity to create and ask questions as we intentionally and purposefully delve deeper in The Word and prepare our hearts for continued art.