Today I would like to briefly share with you a fun and effective way to fundraise through what I found to be a steadily growing business opportunity. I know there came a time when it seemed like everyone was becoming a consultant and then there was a wave when it seemed like everyone was leaving the company. However, as there are with most things in life, there is the good and bad to every side of business. For me, it is all a learning experience and my personal experience shared is my personal story. It is not meant to detract from anyone else's story, as each of our experiences are valid and worth noting.
What is an MLM (Multi-Level Marketing) Company anyway?
You may have heard of multi-level marketing companies like MaryKay, Avon, Rodan + Fields, ACN, Nu Skin, Herbalife, Melaleuca, and so many others to name a few. These are all vehicles people have used to have a model of business that would allow people to earn an income while gaining support, building a team and gaining financial freedom. The Truth is, MLM is not for everyone but for some it certainly works.
Entrepreneur defines Network Marketing as- A business model in which a distributor network is needed to build the business. Usually such businesses are also multilevel marketing in nature in that payouts occur at more than one level.
Who knows the best mlm companies to join? It is all based on your passion, your expertise and the support you have in order to build your network and lead others on the journey to succeed. Like blogging, podcasting and producing consistent content, success in your given choice of work will not come easy and it truly is not for the faint of heart.
Is Network Marketing Worth it?
In my video below I share my in depth review of how I have utilized the MLM model and company I am grateful I was able to grow in, as a vehicle for fundraising. I also share why I have stayed with this opportunity even when growing pains pushed others to reconsider investing in this home based business.
My perspective is one that comes from a long history of ploughing through no matter what. Throughout my life, when things got difficult I would make adjustments, try harder or PUSH(Pray Until Something Happen) and wait to receive the release to move forward. I have witnessed the potential in this business first hand if I go all in and decide to give all my time and effort to accomplishing the goal at hand. I also recognize the importance of knowing what season you are in and embracing the building process.
At this very moment in time, I am at a place where I have to set aside intentional time to steadily build multiple businesses and avenues to fulfill my God given call. My hope is that you will be inspired to set aside intentional time to also do the things you were called to do. When it comes to the various blessings and doors that have been opened in my life, I can't help but ask the question: Who am I to deny the door that has been opened? The door to operate in the space God has provided as a recording artist, worship leader, author, writer, minister, content creator and speaker desiring to empower others on their journey to living a radiant fulfilled life in Christ.
As a work in progress, I try to see God in everything. I am encouraged to utilize the experiences and opportunities sent my way to grow, learn and cultivate the aspects of life that is important to the process of becoming radiant.
Mastering the art of understanding the season you are in and knowing when to scale back has allowed me to hold on to endeavors when it would be much easier to let them go. Some may not agree and think it would be wiser to just move on if something is not working (like a vision or business idea that worked well in the past that is not doing so well in the present) but I have learned over the years that with God as your guide, there is a reason for everything that transpires in your life.
With this mindset, I am able to embrace and live out my word for 2019 that is also represented in one of the original songs written and recorded in 2018. It is all a part of the process, my process, your process. Although, only one of the songs written in this "I am Fearless" project has been released (There is a story here as well that I will share later) which is available on all the major mainstream outlets presently: "Thirst For You" I have made all the other passionate songs of worship and determination available in the form of a CD that is available right now. It is currently shared physically at conferences and events I am honored to receive the invitation to minister. At these events this CD is made available to people who wish to sow into the cause and "Shop for A Cause" as music speaks to the deepest parts of our being.
There are many ways I have been led to put fundraising into motion for worthwhile endeavors, that I cannot possibly write about all of them in this one post. However, I wanted to highlight at least the two of many fundraising options I have utilized because they are major passions of mine that I find many others enjoy as well. Promoting Fashion and beauty through the way we attire (LuLaRoe) and encouraging multiple forms of worship with music (CD Release) unto our king and devotional planning (Radiant Pearl Planner) are some of the objectives accomplished as we fundraise.
In the YouTube video recently created directly below, you will see I have intertwined the two to showcase how it is possible to utilize these platforms to make a difference and prayerfully inspire others who feel the call to do multiple things. You can magnify the savior while fulfilling the call to give towards a greater purpose.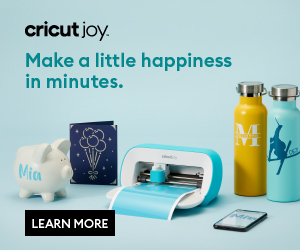 Recently, an amazing minister friend and pastor jokingly asked me "So how are you and your many businesses doing?" and I could not help but laugh and strikingly see that is how I am seen. Partly because of my upbringing, I guess I fit the stereotype of being a Jamaican with multiple jobs. I share more in depth my own personal story and family history that has influenced my frame of thinking and doing in the form of an email sent to subscribers of my radiant dream and goals list, which you can find here.
Thank you for allowing me to share a bit of my heart with you on this little corner of the world wide web where I am commissioned to write, bless and hopefully inspire each week with new content. You will want to bookmark this page and post to remind you there are multiple ways you too can fundraise for a cause you find worthy.
Subscribe below for a special offer!
Lots of love, hugs & creative inspiration always,