This post is sponsored and contains affiliate links. I will be compensated if you make a purchase after clicking on my links. (which means I will earn a small commission but it won't cost you a penny more)! Read my full disclosure policy.
As we prepare to make the most of the fall season, it is natural that we would start to think about Thanksgiving. Fall beauty in a variety of colors is all around us and there is a feeling in the air that reminds us of Christmas.
Today, I want to share with you three simple DIY fall & Holiday decor ideas that is quick and easy for you to make. These ideas will get you ready to see how you can continue to make your space radiantly yours this season ranging from wreaths, table decor and DIY frames for your home or to gift for the next fall party you are invited to attend.
Here are the list of items you will need to begin your DIY Fall Decor Adventure:
Greenery and florals from craft store
Wiring for Wreath Circle
Burlap
Fall colored (Orange, purple, brown, gold, burgundy, teal, etc.) glitter
Wooden letters if you would like your family Monogram incorporated in the wreath design.
Undecorated frame or cut wood to create frame
Hot Glue gun
Scissors
Paint Brush
Biddi Safety Knife from Saw Trax
Fall Wreath
First, you will want to think about the color scheme that brings you joy this time of the year. Then gather the necessary materials for this specific project listed above like the wiring or circle shaped object you can utilize as the framework for your wreath. This is the perfect time you can put your knowledge of how to make a fancy bow or visit resources like this after you have finished this article that shows you how to put in action bow making for wreaths.
I had the pleasure of making my very own custom wreath bows at a class Michaels held at my local store a couple years ago and have repeatedly used this beauty ever since when this time of the year rolls around. I was able to incorporate other special items like the wreath holder after I completed a majority of the creation with the instructor near because I am a girl who likes to follow the instructions when I am trying something for the 1st time. After the task is completed once, then I am free to let my creativity soar which is what led to my next project, my DIY Wooden Frame painted and personalized as a gift perfect for the holiday season with colors requested by the gift giver and spouse.
DIY Wooden Frame
I am happy to share with you the process of creation for this DIY Wooden frame through photos and hope you will enjoy creating your own whether it is through cutting your own wood and gluing the pieces together to create a frame shaped as you would like or an already crafted wooden frame you can paint and make your own with your own personal creative flair
Table Decor-Centerpiece and Runner
Think about the materials you already have in your home that you can use to create a centerpiece decor you will love. From extra material to lace and solids you can create with trimmings and florals to complete the look you wish to have when everyone gathers together around your table for food and laughter filled moments. I personally love light colors in the spring and throughout the year with a pop of colors switched out for the season and occasion.
If you're interested in all of these decor items plus tools to help you create them can be found within one incredible company called Saw Trax. Not only do have various saws, such as the vertical saw, that makes it easy and safer to use then table saws, they also have dollies and hand tools for any work you have. The companies located in the Atlanta area and their friendly staff is always eager to help, encourage and inspire to go make your DIY crafts and projects a reality. You truly can't go wrong with chatting with anyone from Saw Trax with their knowledge, expertise and their help to ensure that you are using the right tools for the correct project. They also offer bigger tools and saws for those companies look for larger project accessories to add to their collection.
Let Us Know Your Thoughts
Share in the comments below some fun holiday decor ideas you're doing this season! I can't wait to hear all the fun things you are creating!
Utilize tools that will enhance your quality of life and increase productivity in ways you did not know was possible.
Last Minute Travel – Travel with No Borders
Today, I hope this post reminds you and inspires you to spread the message that You Are Absolutely Radiant and there is nothing you put your mind to that you can't accomplish.
Get Productive and remain focused on the task at hand to celebrate the entrepreneur in your life.
Self-Care Checklist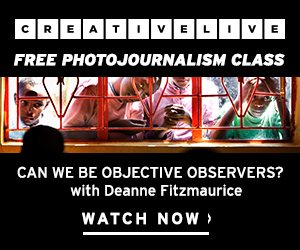 Check Out CreativeLive's Free On-Air Classes
Access the world's best creative library anytime, all year with the Creator Pass!
Watch creative classes online from the world's top experts at CreativeLive.com
As always, I am so delighted you are here and interested in becoming the Radiant Pearl you were created to be and join our sisters as we create, inspire and encourage each other in community. If you would like the details to become an official member for free or simply want reminders and access to continued freebies, subscribe below and PIN THIS POST for your future reference!