June is here and we are already at the half point mark of the year. There is even more significance to this month if you are from the Islands. June is officially Caribbean Month in The United States and as a native Jamaican from a family who celebrates a rich culture in the Caribbean, this month is an opportunity to recognize traditions and invaluable components of our culture.
I believe it is safe to say music is a big part of one's culture as we find food to be. On a regular basis I am blessed with the access to food native to my culture from home-made Oxtail and fruitcake to restaurants that carry a wide assortment of food options and snacks I grew up with in the islands.
Music that represents our Caribbean culture is not as prevalent in our area as Food Options Mentioned above.
Did you know that although music is one of the components that brings people together, a variety of christian music is not readily shared in our congregations? There are many reasons for this. However, in this article I want to take a moment to focus on an area that specifically speaks to me and many other believers who hail from the Caribbean Culture. I am always amazed at the impact music can have on the soul and how it can impact a life for eternity. Music is more than the harmony we hear or the rhythm we feel, but it is the spirit and emotions evoked through sound. In my case as a worship leader, music sets the atmosphere for the Holy Spirit to move.
I hear time and time again from older mothers in the gospel and other islanders who have the opportunity to have a taste of their home through music request for more Caribbean gospel music. This is why I want to take the time to share a recording artist who is near and dear to my heart on this Caribbean Month, my mother-Maxine Marks.
She has graced many stages and platforms as an Evangelist, Pastor's wife and Psalmist over the years and I have watched and sung alongside her in various countries as a Caribbean gospel artist whose music and sound will make you rock and take you back to that "good ole island feel" while uplifting the Lord most high.
The opportunity to experience one's culture through music is sometimes just what we need to remind us of who we are deep down and to bring us back to the feeling of home. This is especially important if you are a foreign exchange student living in a foreign land. Traveling and ministering as a recording artist, you see the life changing impact music can have on a person's life and how well it compliments The Word and one's faith.
Caribbean music if you are from the Caribbean not only gives you a feeling of home, but it connects your heritage to your faith.
Here are some ways you can celebrate Caribbean Heritage Month alongside listening and supporting Caribbean artists like Maxine Marks:
Go to a Caribbean Jerk Festival
Attend a Celebration of Caribbean Culture, the arts and Festivities
Visit a Caribbean Expo
Patronize Caribbean Artists
For all our travel lovers, this is a big one-Go on a Caribbean cruise.
See what local events your Caribbean Association may be hosting.
Collaborate with a Caribbean based media company to share in the rich heritage and culture.
Alongside Caribbean Gospel, we have the rise of the Christian Contemporary Music Genre.
I would be amiss not to share my "Thirst For You" music video project that was released in this same month, June 2018.
Let Us Know Your Thoughts
Do you plan to celebrate Caribbean Heritage Month? Have you ever been to a Caribbean Church Service or are you more familiar with Christian Contemporary Music and All Nations Sunday? If you already listen to one or both genres we would love to hear some of your favorites below.
If you are a subscriber or have followed this blog for any period of time, you know that I absolutely love the work I get to do with local and foreign exchange students as a coordinator. Now that High school graduations have taken place in the Southeast, my husband and I had to make it a priority to celebrate each and every student.
The students we have been working with these past ten months and the host families who have sacrificed and invested time, resources and so much more to see these their student have the best experience they could have while on the program are worthy of double honor. Living and attending High School in the United States is not as easy as the media would project, but each of these students we know had an experience of a lifetime.
Here are some of the gifts created with love and personalized by hand alongside my cricut maker to present on our final day out as a group exploring some of the highlights in Atlanta (Stay tuned for a dedicated post on Things To Do in Atlanta as the Summer draws nearer).
Today, I hope this post reminds you and inspires you to spread the message that we should celebrate each other's heritage and You Are Absolutely Radiant.
" Even those I will bring to my holy mountain and make them joyful in My house of prayer. Their burnt offerings and their sacrifices will be acceptable on my altar; For my house will be called a house of prayer for all the peoples. " ~1 Timothy 5:10
This post contains affiliate links and I will be compensated if you make a purchase after clicking on my links. (which means I will earn a small commission but it won't cost you a penny more)! Read my full disclosure policy.
In the past I have created personalized roses framed as a DIY Keepsake as shared in our last communication and on the blog. Last month I created DIY TN Inserts that led to a bulk Mother's Day order. If you would like to make your own inserts from the tutorial simply visit this post.
Below you will find some resources I recommend from various places to create a thoughtful gift or secure one that will warm the heart of your recipient this summer season.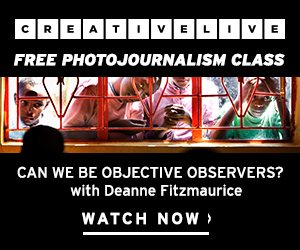 As you strive to create and share a most radiant message to the one you love, I hope you will find supporters who fiercely love celebrating each other.
We are encouraged and inspired when affirmations and our journey is shared and celebrated in community. Learn more about our Radiant Community and what great value this space can provide as I continue to share creative content curtailed to your needs.
It is my desire to continue adding value to your life and to inspire you to live a radiant life as a believer and creator. As a result here is a list of free classes available to you if you ever had an interest in learning a new craft or bettering a craft you already have:
Check Out CreativeLive's Free On-Air Classes
Access the world's best creative library anytime, all year with the Creator Pass!
Watch creative classes online from the world's top experts at CreativeLive.com
Get ready to take some notes by grabbing your Radiant Pearl crown pen and Traveler's Notebook so you don't forget anything and have all your Radiant thoughts in one pretty and convenient place.
As always, I am so delighted you are here and interested in becoming the Radiant Pearl you were created to be and join our sisters as we create, inspire and encourage each other in community. If you would like the details to become an official member for free or simply want reminders and access to continued freebies, subscribe below and PIN THIS POST for your future reference!
RSVP HERE for the next Live event! So you won't miss the opportunity to create, get your home/space in order and ask questions as we intentionally and purposefully delve deeper in The Word and prepare our hearts for continued art.
Subscribe